A series of shots I worked with a team to create claw replacements for "Wolverine : Origins". 
The sequence of shots mainly dealt with the replacement of prosthetic claws 
(essentially plastic or latex claws on the actor's hands) 
or complete
 creation of the claws for the first series of claw shots in the movie.
Additional shots include flying poker cards for Gambit.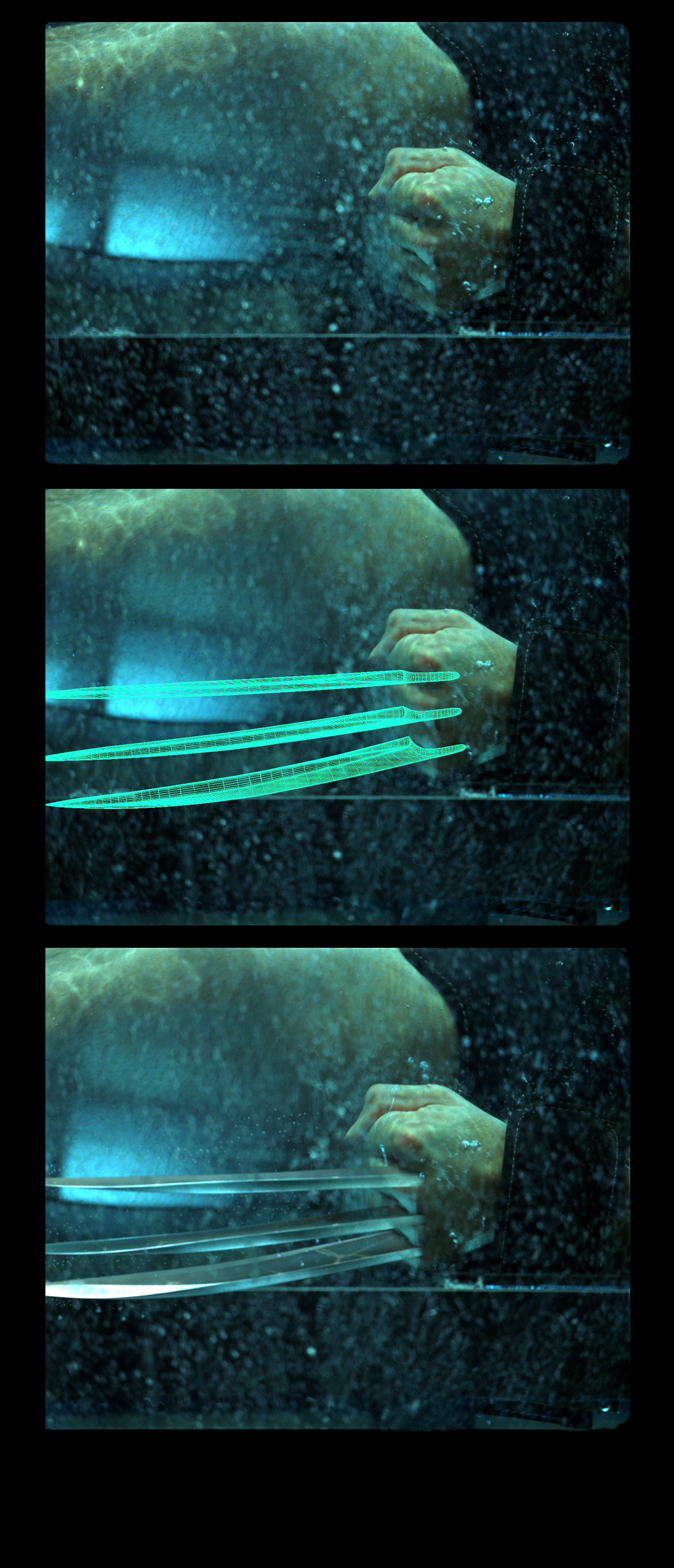 __________________________________
Director :: Gavin Hood 
Production House: Warner Brothers
2D Lead/CG Supervisor : Danny Braet
Realflow TD
  [bubbles]: Luke Olson
 __________________________________
3D contribution :: cg lead, lighting, shading/networks, texturing, matchmove refinement, pre-compositing